At Generations Foundation, we believe in contributing to the welfare, safety and happiness of the communities we belong to. So it will come as no surprise that we support local causes in the Borough of Merton, where the Trustees all live. Below are some of the projects we have supported… 

Overross House, Ross Park, Ross on Wye HR9 7US
For more than 30 years The Marine Conservation Society have been the voice of the ocean, defending habitat and species. The MCS believes we must stop taking too much out of our seas, for example through fishing. And that we need to stop putting too much into our seas. MCS works to prevent and clean up marine litter and pollution, and to minimise damage from development and climate change. They work to protect UK Seas and contribute to international data and legislation wherever possible.

With the aim of prevention one of the projects we supported was Disrupting Microfibres. Whilst the damaging impacts of plastics is moving up the political and social agenda the impact of microfibers is less well known.
The aim of the project was to:
Secure engagement with fashion retailers
Policy campaign to get the UK Government to enforce mandatory regulatory action
A story telling campaign to guide people in the UK to reduce their personal impact.
In spite of all the competing issues over the last couple of years good progress was made on all three aims.
More details of this project and general info about the work of MCS can be found at
www.msc.org.uk
Charity No: 1004005 – e mail info@mcsuk.org​
Regenerate started in 2000 in response to the severe needs on the Alton estate in Roehampton. Many children and young people from difficult family situations experience social issues including crime, violence, abuse, drugs, family breakdown and anti-social behaviour. We work at the frontline of these issues where there is most need providing youth club sessions, mentoring, employment training and leadership development.
In the last 19 years, thousands of young people have gone through our projects and mentoring programs and progressed to do amazing things with their lives. Over 300 young people have volunteered in other counties such as Romania, Kenya, Zambia and South Africa. We have seen our young people start their own businesses and charity projects, several have joined our staff and volunteer teams and many have gone on to follow their own incredible dreams. From the housing estates in West Putney and Roehampton these young adults have gone on to become world-changers. This is the transformational journey at the heart of Regenerate.
Momentum Children's Charity supports children with cancer and life-challenging conditions. Their Family Support Workers offer tailored practical and emotional help to the entire family, through our unique support programme at home and in hospital, which includes therapy services, counselling, holidays and experiences.  They also improve the environment for children treated in local hospitals, with our children's ward refurbishments.  At any one time they support around 200 families whose children are in active treatment and a further 75 bereaved families, across South West London, Surrey and West Sussex. They believe no family should have to cope alone and are there at every step.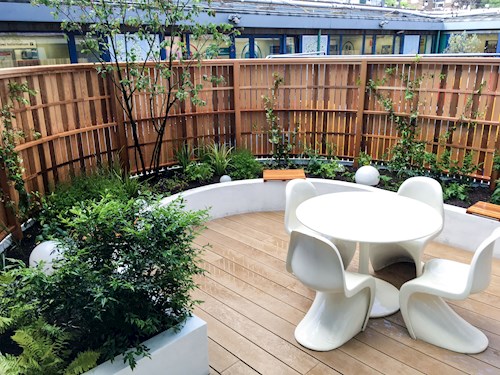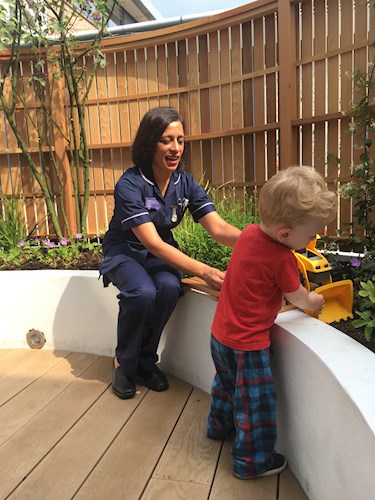 The Generations Foundation funding has enabled Momentum Children's Charity to transform wards and treatment rooms at Kingston Hospital into calm, happy places to make treatment and procedures less frightening. Feedback from children and parents has been very positive. Generations has seen first-hand the benefits our funding has enabled and have been impressed with what has been achieved. Most recently, funding has allowed the charity to refurbish a garden at Kingston Hospital which benefits the children and their families being treated on the oncology wards, and are funding towards a major project in Sunshine and Dolphin Ward at Kingston Hospital which is due to be completed in early 2020.
stem4 is a charity that promotes positive mental health in teenagers and those who support them including their families and carers, education professionals, as well as school nurses and GPs through the provision of mental health education, resilience strategies and early intervention.
This is primarily provided digitally through their innovative education programme, pioneering mental health apps, clinically-informed website and mental health conferences that contribute to helping young people and those around them flourish.
stem4's mission is to foster the development of good mental health in teenagers through enhancing early understanding and awareness in individuals, their families, schools and the community, promoting shared early detection and signposting towards prompt action and intervention.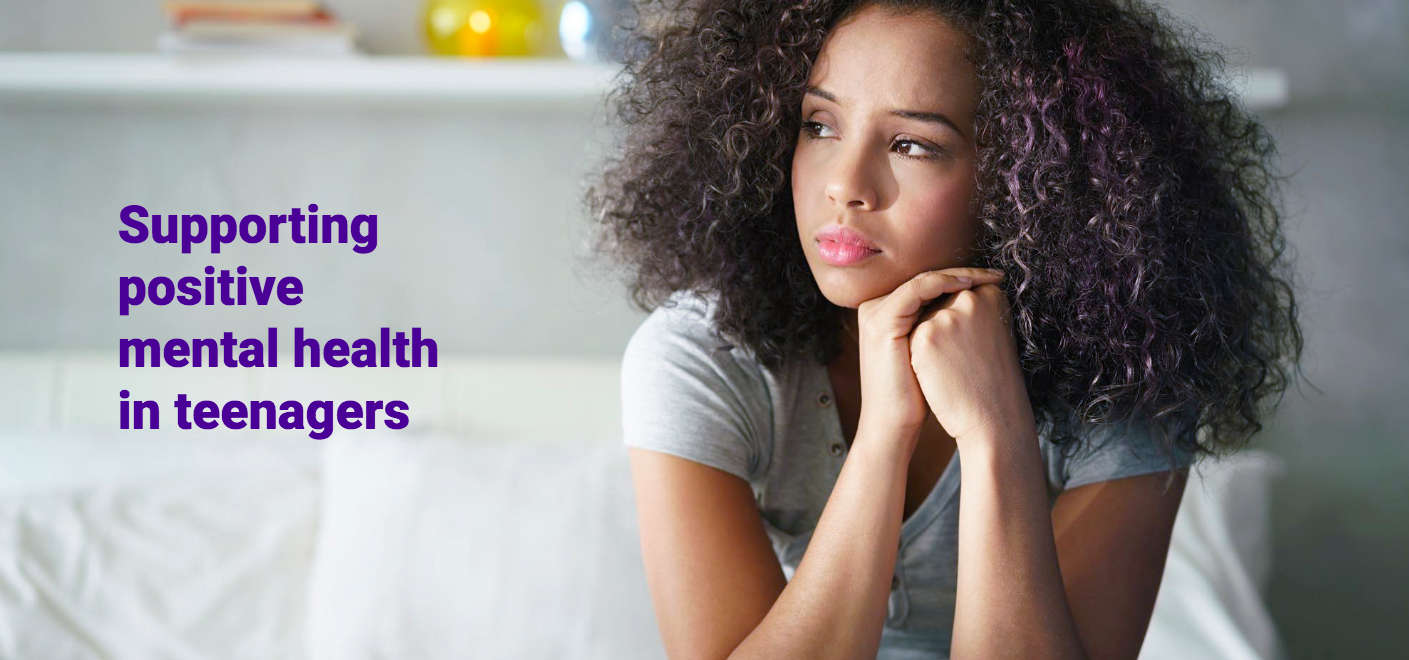 Home-Start Merton is a voluntary organisation in which parent volunteers offer regular support, friendship and practical help to families with at least one child under the age of eight. Support for families is offered in their own homes, helping to prevent family crisis and breakdown, whilst emphasising the pleasures of family life.
Home-Start Merton knows how hard being a parent can be, particularly during the early years, and that any additional pressures can make things seem overwhelming.
Home-Start Merton recognises the diversity in families and respects race, cultural and religious traditions. All relationships are based on good communication, respect and trust. The relationship between the Home-Start volunteer and the family is established by choice.
Families need support for many different reasons, including: postnatal illness, isolation, relationship difficulties, poverty, disability, single parenthood, depression, mental illness and coping with multiple births or several young children.
"Knowing that someone cares is wonderful. The feeling of loneliness and despair disappears entirely.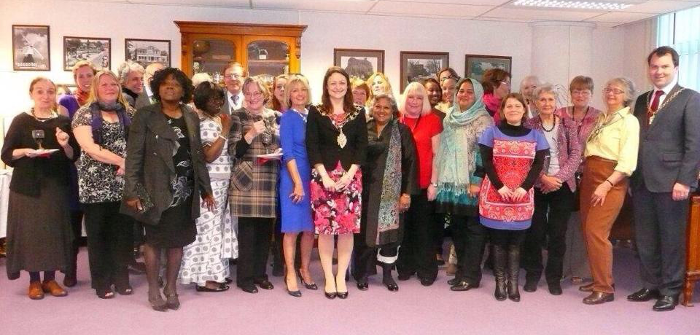 Jigsaw4u was established in 1997 to support children, young people and families experiencing complex social and emotional difficulties. Between 2018 and 2019, Jigsaw4u supported 4,394 individuals. Jigsaw4u's ethos is listening and giving a voice to children and young people, and helping them 'put the pieces back together' following trauma or challenging life experiences. Jigsaw4u's current services include bereavement support, school based mental health interventions, specialist services for children in the care system, young victims of crime, parenting groups and domestic violence. Jigsaw4u have an established volunteer training programme, and between 2018 and 2019 utilised 93 trained and DBS-cleared volunteers.
The Generations Trust fund Jigsaw4u's Tenancy Support Service in the London Borough of Merton. This service helps young people leaving care to make successful transitions from statutory support to independent living. This includes finding suitable accommodation, tenancy readiness, financial planning, conflict resolution and therapeutic support. The service also matches care leavers with volunteers to help them develop the basic skills necessary for successful independent living. In the UK, care leavers are currently overrepresented in prisons, psychiatric hospitals and drug/alcohol rehabilitation units – Jigsaw4u's service will help local care leavers achieve better outcomes and more successful adult lives.